KREATIZE GmbH
Rittweg 43
D-72070 Tübingen, Germany
info@kreatize.de
IL Innovationslabor GmbH
Friedrichstr. 55
D-10117 Berlin, Germany
info@innolabor.de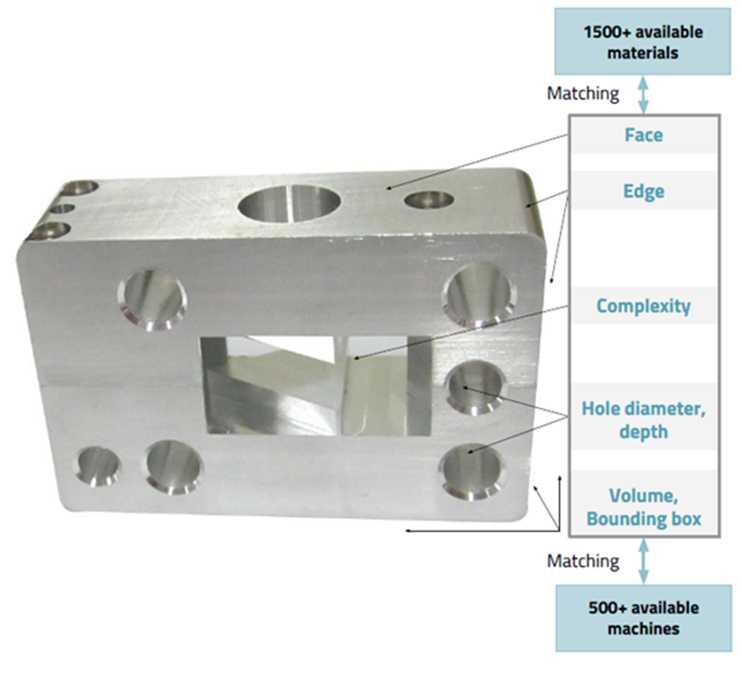 January 5th, 2018 - Berlin - KREATIZE has received funding for its innovation project from the Innovationsbank Berlin (IBB) as part of the research initiative ProFit. With ProFit, the IBB supports technological projects with an innovative character to increase the companies' competitiveness. KREATIZE's innovation project will take about 18 months with the goal of drastically reducing the time it takes to find the right supplier for contract manufacturing services.

Matching and pricing of custom part manufacturing projects to supplier machines is a long and human-intensive process today, often requiring CAD files with little standardization across systems. KREATIZE is developing a solution, that will enable matching and pricing without relying on CAD files or human intervention, speeding up the request-for-quote process and simplifying sourcing for contract manufacturing services for customers mainly in the machine-building industry. The overall goal is to reduce transaction costs and lead times in production, enabling faster production lifecycles.
KREATIZE has the ambition to become a global sourcing platform for companies for any manufacturing industry requiring quick turn production. The founders of KREATIZE, Simon Tüchelmann und Daniel A. Garcia Rodriguez, submitted the ProFit application to the IBB together with the Innovationslabor GmbH in June 2017.
About the KREATIZE GmbH
KREATIZE is a multi-award-winning technology company, founded in 2015 with the vision of providing fast and easy sourcing solutions for mechanical engineering companies "Maschinenbau" in Europe, and focusing on prototypes and small batch custom parts. The company guarantees a 120 min response time to requests-for-quote supported by a proprietary pricing and matching algorithm that identifies the best suited supplier and calculates the best price for any manufacturing project. The company partners with a network of carefully selected and audited contract manufacturers to produce the parts and offers the shortest production lead times in the market across additive (FDM, MJM, SLM, SLS) as well as subtractive manufacturing processes (CNC Water Cutting, CNC Laser Cutting, CNC Milling, CNC Turning).